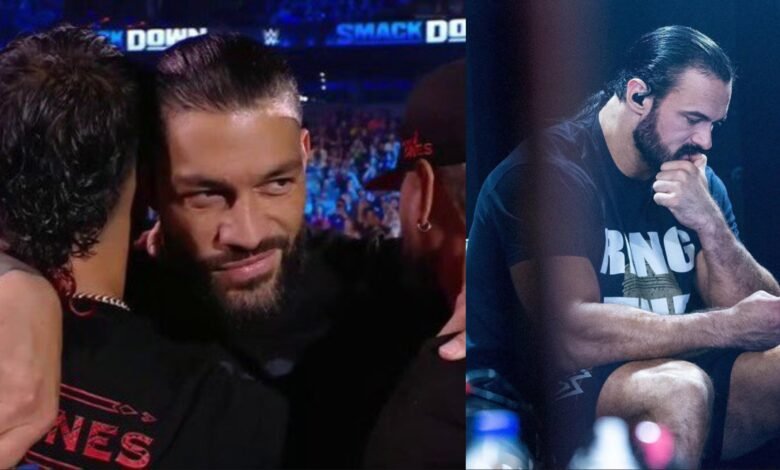 Welcome back WWE Universe to the WWE Rumor Roundup.
Triple H, after becoming Head of Creative WWE, has been making amends and bringing back released talent who were released during the WWE Mass releases. Many are already back and seen in the programming. Soon we'll find out who else is rumored to be back.
Details have emerged about Bray Wyatt's condition during the McMahon regime and his treatment of Wyatt to the point of almost sabotaging him. But rumour has it that there is light at the end of the tunnel for the Eater of Worlds now that the Chairman has left.
Also rumors of fan speculation on Cody Rhodes' return and updates on his gory injury details abound.
Lets lift the curtain on this rumor roundup now.
More released superstars are possibly returning on WWE SmackDown
Since his return as the Head of Creative for WWE, Triple H has been bringing back released talents like Dakota Kai, Karrion Kross, Scarlett Bordeaux, and Dexter Lumis. They were all mass released last year with the pretext of budget cuts in a decision that shocked the world.
Now another two released superstars are being reported by PW Insider to be returning tomorrow on SmackDown. And they are AJ Francis aka Top Dolla and Ashante the Adonis. Both from Hit Row faction. But they haven't confirmed anything about the other member B-Fab and Swerve Strickland has joined AEW.
If this is true, this can only be good news for the Friday Night show.
Bray Wyatt could be returning to WWE?
Reports are coming in of Bray Wyatt's name coming up backstage among WWE management. This means, return of the Fiend is imminent.
Many wrestlers had expressed their opinion on the circumstances that let to Wyatt's release which mostly pointed towards his friction with Vince McMahon with the latter openly criticising Wyatt's chunky features and then stories came out of him having a bad attitude from the chairman. All these accusations happened mostly because he had openly criticised WWE's lack of creativity with it's talent. His feud and match with Randy Orton was a colossal mishap with everybody out of the loop about the result and everything in general. Last minute changes to the finish among other things showed that Wyatt is not a top priority.
It's been reported that Triple H, the head of creative, is willing to give Wyatt a fresh start if he believes in Wyatt and his abilty to make the company more money. And many fellow talent have vouched for Bray and are willing to work with him come what may.
Ex talent has returned to WWE in recent times from Io Sky (Io Shirai) to Karrion Kross so Wyatt's return is definitely in the air and very possible in the very near near future. Rumour or reality? We will find out hopefully soon.
Cody Rhodes' relevance in WWE post injury
Cody Rhodes may be on the shelves due to a horrid pec tear but that hasn't stopped his legend from growing within WWE. His exact return date may not be sure but he still is doing incredible things with WWE and staying relevant. Rhodes won an ESPY award recently beating the likes of the Undertaker, Stone Cold Steve Austin and Big E.
Voted by the fans for the win. Rhodes also unveiled his own Ultimate edition action figure at the San Diego Comic Con which sold well and quick. It may be specifically clear when he's returning but fans have their finger crossed for Royal Rumble 2023. Here's hoping the American nightmare fully recovers and returns soon…